This and That
Now I will tell you about when I had to wear a lampshade.
Matte found a lump and some black spots on my belly, so I had to have an operation.
It was awful and when I came home I had to wear the lampshade.

I am allowed on this chair.
I am sure you can see how I felt!
Matte felt sorry for me so now I am allowed on the sofa too.


The vet. said it wasn't dangerous.
I am OK now!
I hate going to the Vet!



---


We have two birds in the kitchen. They are in a cage.
Lucky for them!
---
I am allowed on the bed. I have my own pillow. Matte takes hers away in the morning but sometimes she forgets and then this is what happens.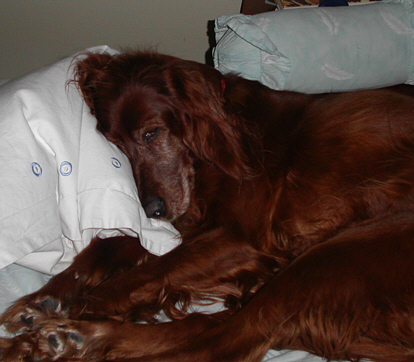 Love Mattes pillow!