Matte has moved...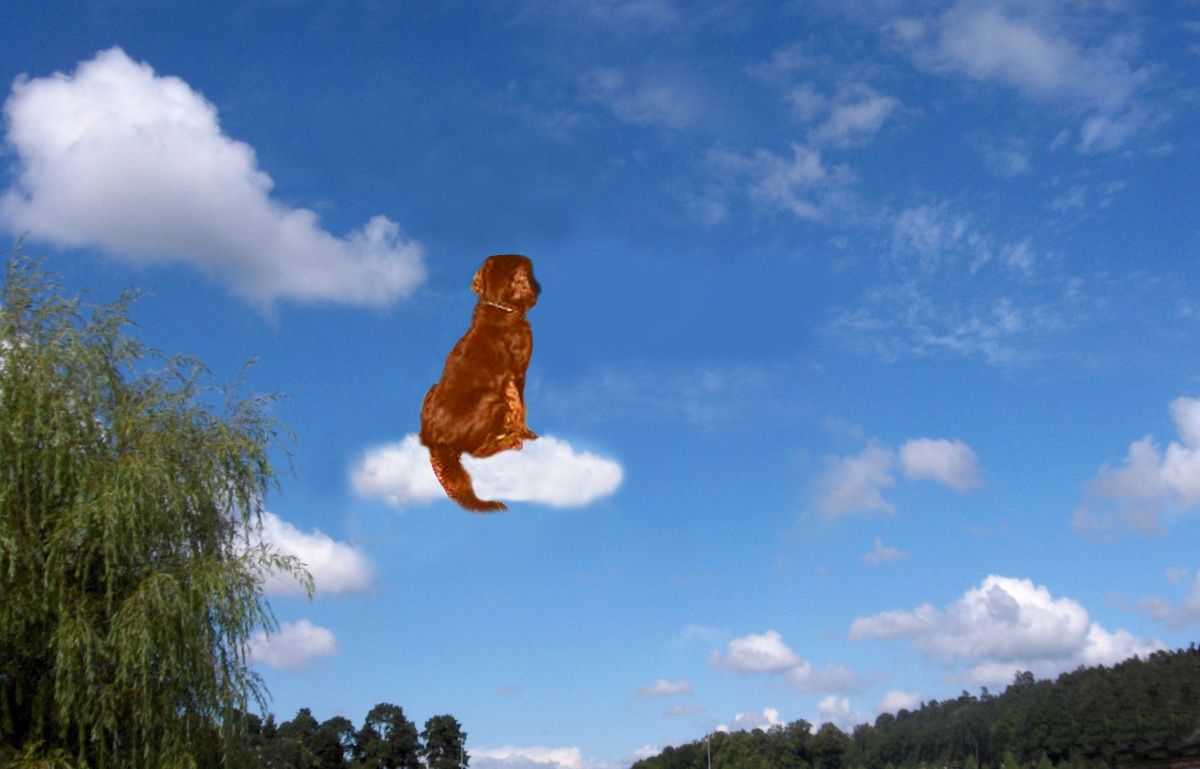 I will tell you all about it.
A new family has moved in to our old home. They have made it very nice with new bathroom and stuff.
They have two children and a dog, a Spanish waterdog. Matte says he is nice and he looks a lot like Zeb.
He found some of my toys outside. Thats ok with me. Matte took some pictures of her new home in Bromma,
thats where I grew up by the way. She now lives in an apartment, two rooms and a kitchen. A little too small for me,
but she likes it. She has got a place outside where you can have some outdoor furniture and there are flowerbeds as well.
She is really happy now because we are having a cold winter with loads of snow and she does not have to shovel any.
I liked the snow a lot. Dogs cannot live in the new home but they can come visit. Matte says that the rules may change soon.
Here are some picturess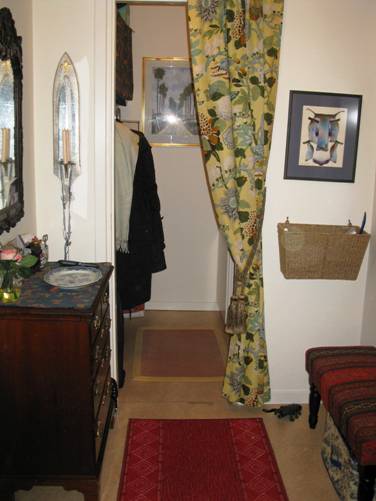 This is the hall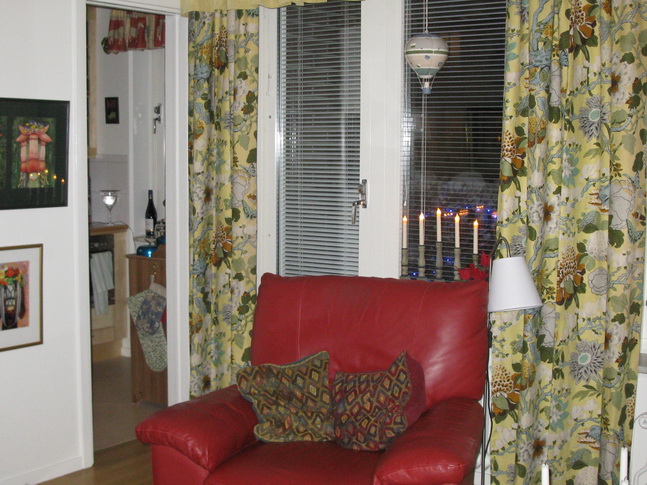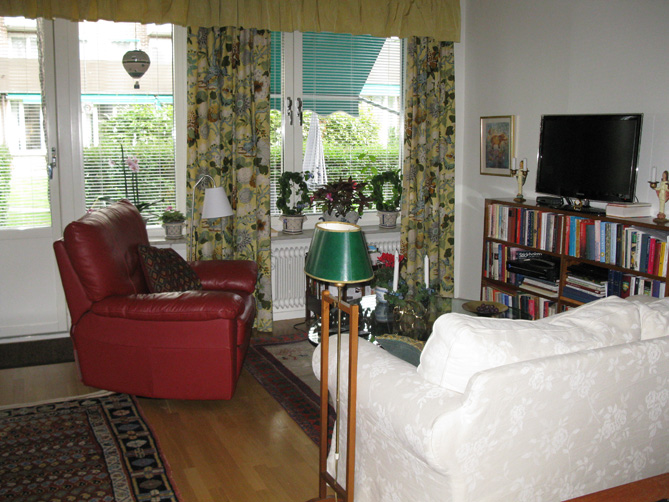 If you walk straight in from the hall you will come to the door leading to the garden. Kitchen
to the left. Matte has her own place outside with flowerbeds and a surrounding hedge and
outside it there is a garden with trees and lamps and a water feature. "Nockeby River"
they call it. You can hear it when spring comes.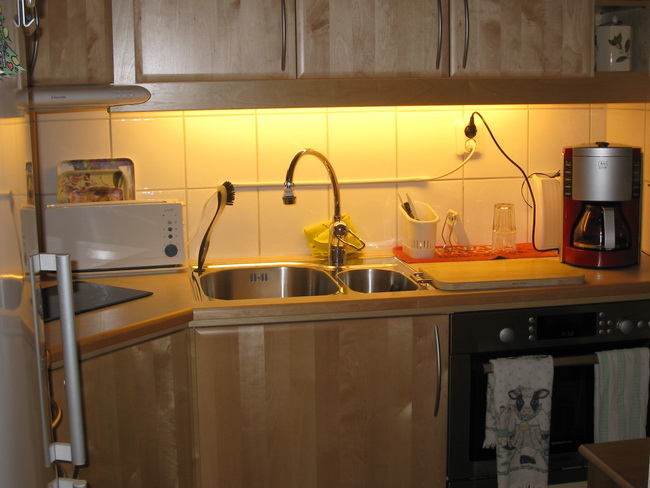 The kitchen is small but Matte likes it a lot now. Kombined Micro and Hot-air oven.
There is a large window facing the garden on the right.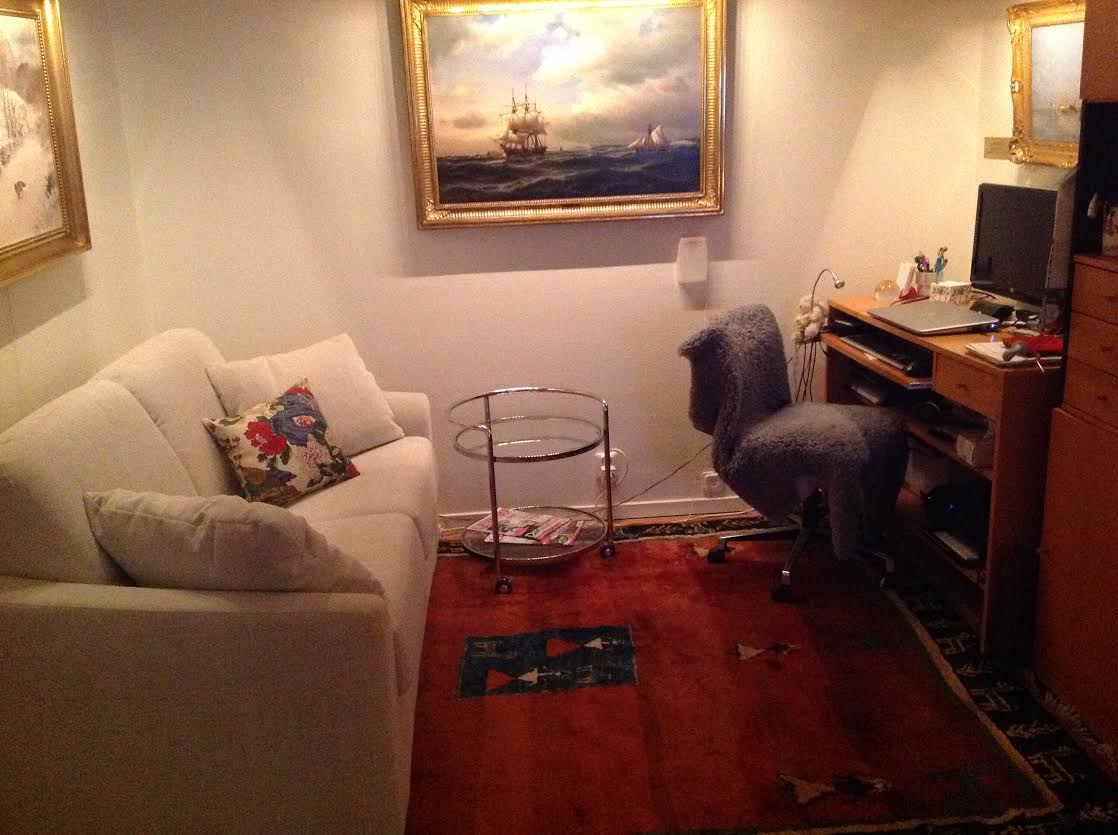 Mattes office is to the left in the livingroom. I used to wipe my mouth on that carpet after meals.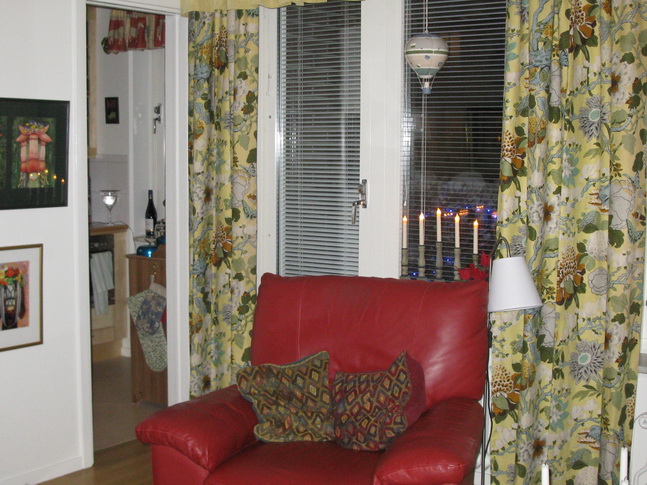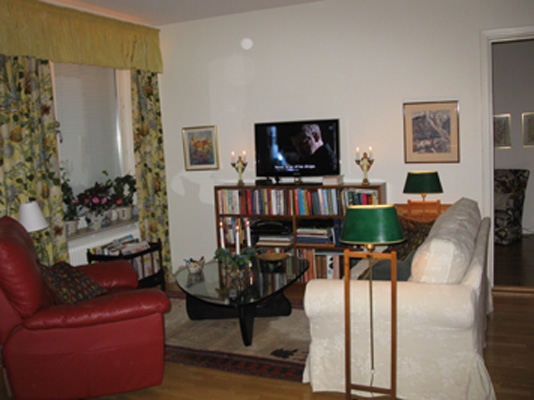 This is the livingroom, other side.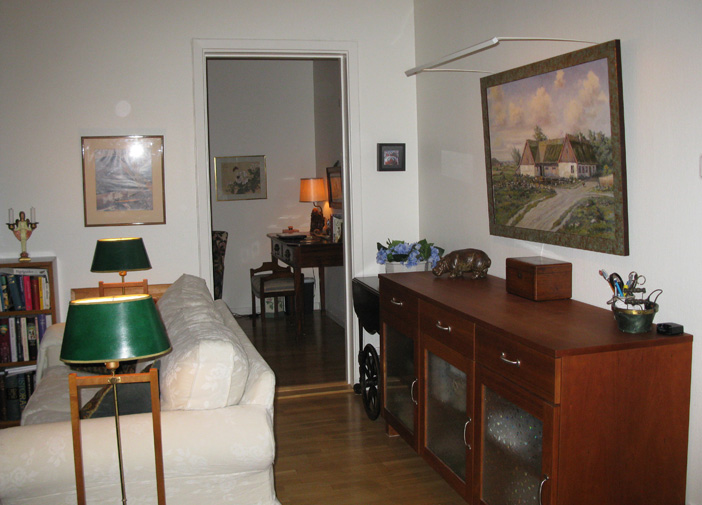 This is the way to the bedroom. Everything is nearer says Matte.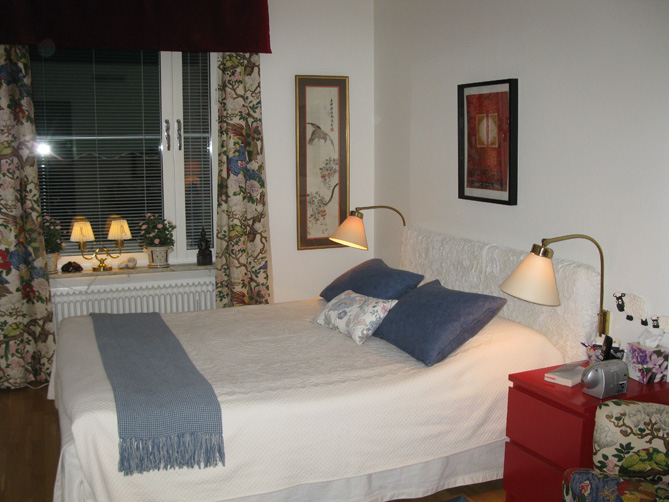 Same bed I slept in.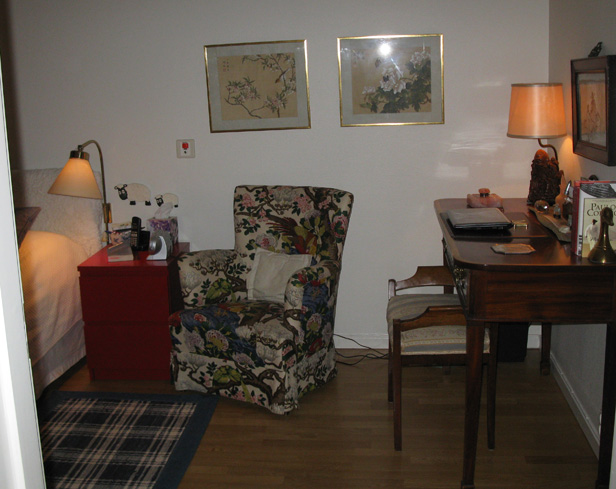 "The G a r d e n"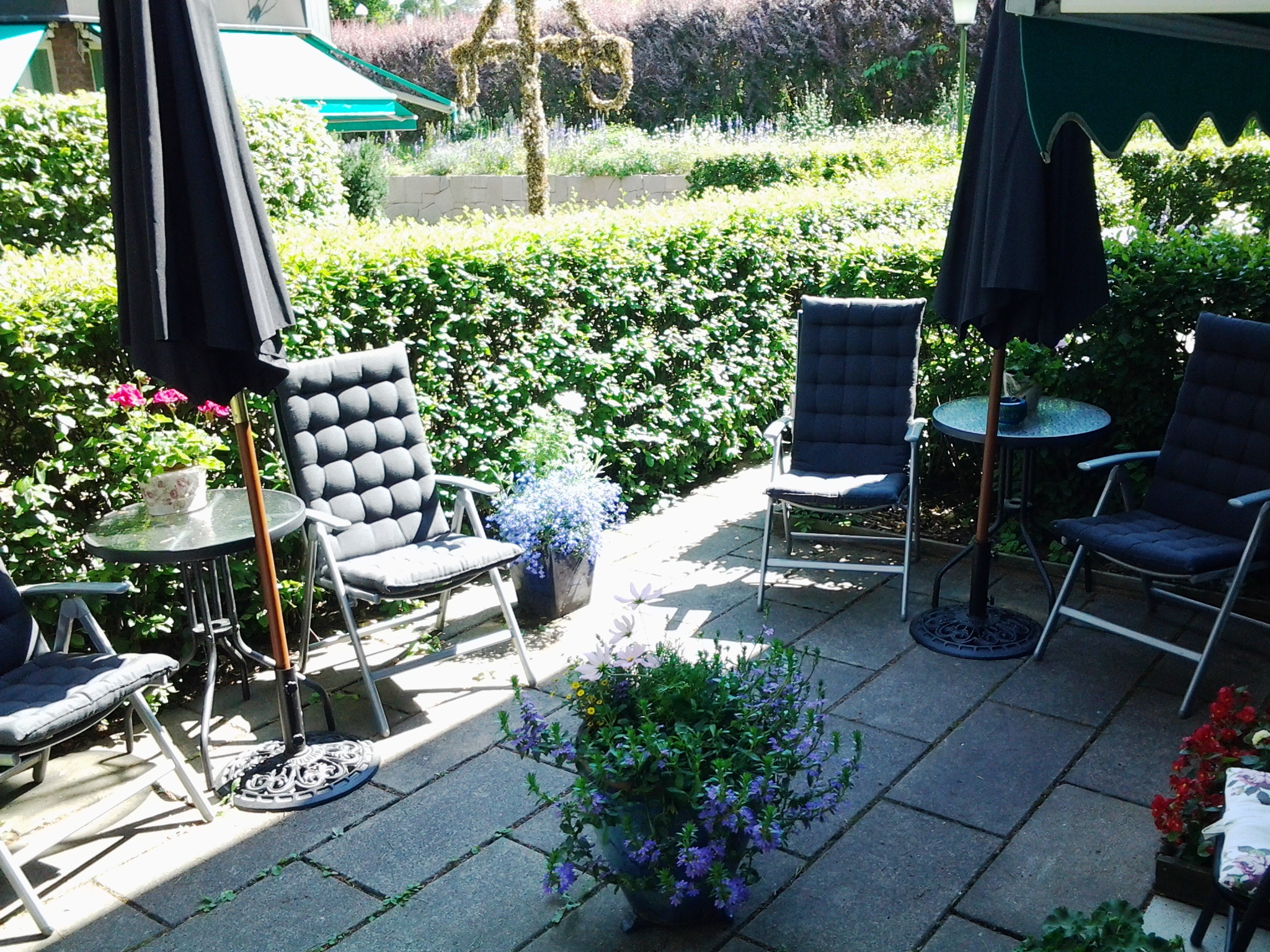 Those tables are gone now, others will come next spring (2015)
Thats all for now...
---
---